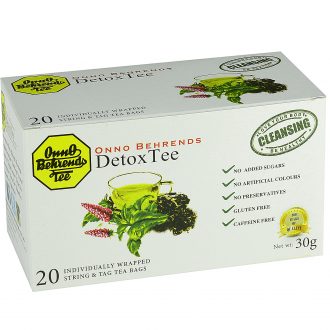 The delicious 'all natural tea' will help DETOX your body. It will provide hydration and it will help bring back a 'NEW YOU'
CARAWAY has long been noted for its benefit in the digestive system, and today research continues into the relationship of Caraway in the body, including possible lowering of LDL in the blood. Many people believe that on account of its claimed detoxifying properties, it could assist in lowering the pace of aging through helping in reducing the signs of aging like fine lines, patches on skin, dark spots and wrinkles. Caraway can assist the Kidneys, which help clear the body of Toxins and waste.
ANISEED is rich in essential oils and was highly prized in ancient Greece and Rome, where they were often used for their digestive properties, and today we have combined them in our DETOX tea.
FENNEL is another ancient herb noted for its digestive properties. The delicious liquorice flavour combines well with other Detox ingredients, to help naturally 'clear out' waste products from the body.
PEPPPERMINT has been used by people for its digestive properties for centuries and combined with Aniseed, Caraway, and Fennel provide a pleasant drink intended to help the body naturally rid itself of waste products and toxins, and therefore then operate efficiently.
ANTI-OXIDANTS. Rich in Polyphenols
Not only does our Detoxtee tea provide an invigorating yet refreshing flavour, you will be pleased to know that this tea is a source of natural anti oxidants in the form of Polyphenols (that is the natural good stuff found in tea).
Drinking tea also helps us all to ensure our bodies remain hydrated.
NATURAL. And good for you
Simply tea leaves and herbs/flowers, which are picked, dried, and packed into convenient teabags.
Nothing added. No preservatives. Nothing artificial.
Along with all the current and known positives tea has for us and our health, there is also plenty of research underway into the other possible health benefits of tea and there is a focus in areas relating to Cancer, Heart Disease, Strokes and Diabetes.